Su-I Hou has traveled across the globe to study aging and how other countries support their older populations.
BY NATALIE FEDOR |  JULY 11, 2023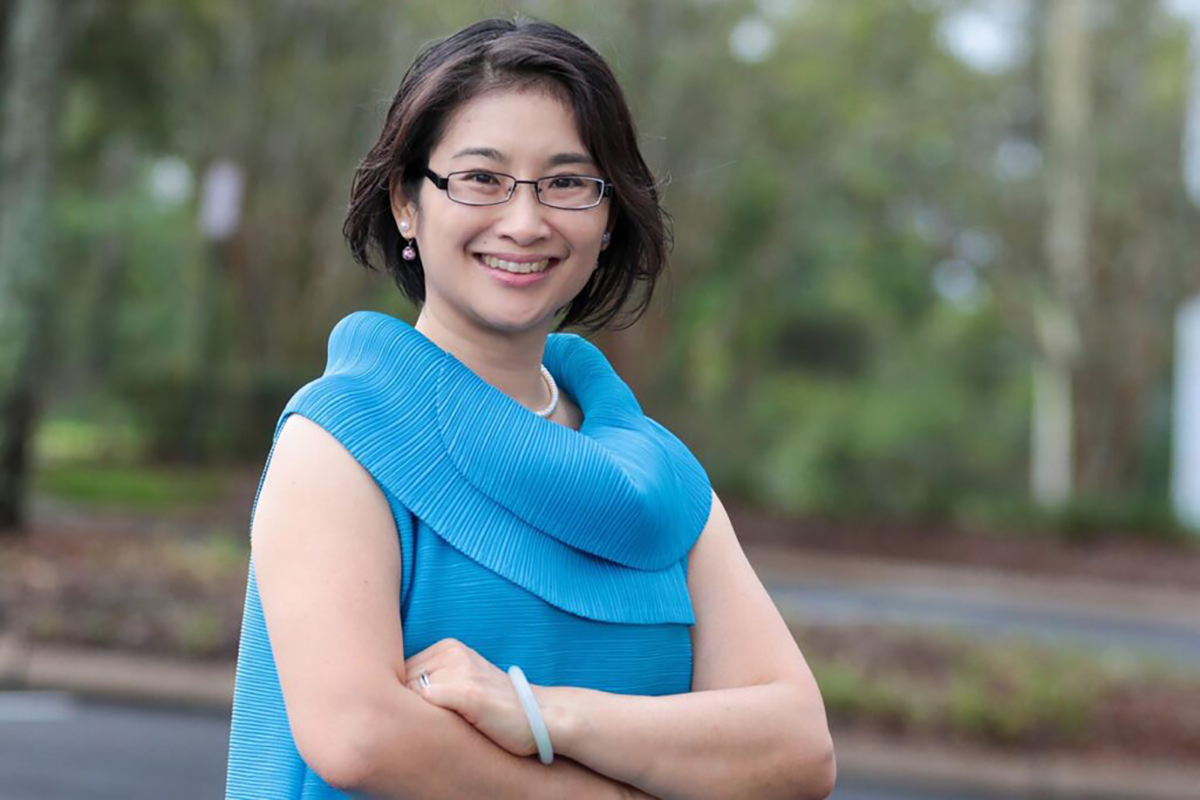 Su-I Hou recently received fellow status recognition from the Gerontological Society of America for her dedication to international research on aging.
Su-I Hou's commitment to research on aging and helping older adults remain in their homes as they age has earned her multiple accolades, with one of the most recent being fellowship status with the Gerontological Society of America.
Hou, a professor in the School of Global Health Management and Informatics, received nominations from her peers in recognition of her dedication to studying the growing public health issues surrounding aging globally.
Fellow status recognition from the Gerontological Society of America acknowledges "a broad scope of activity" including research, teaching, administration, public service, practice and notable participation within the society.
"I aspired to become a fellow because that's the highest level of membership in the society for recognized scholars who have demonstrated continued excellence and dedication to the field," Hou says. "I feel very grateful and humbled to be nominated by my colleagues in the gerontology field. I am deeply appreciative of this recognition, and I remain committed to making a meaningful impact."
Hou says the study of aging has become increasingly important, as the World Health Organization predicts the global population of people aged 60 or older will double by 2050 to more than two billion.
"Gerontological research is mostly interdisciplinary, and that's very crucial for us to get insights into the complex aging process," Hou says. "There are a lot of unique and changing needs among older adults as they age. Gerontological research will help us inform evidence-based practices, policies and interventions to promote healthy aging and enhance our quality of life."
One of her research goals is to find a way for older people to continue to stay in their homes and communities. Studies show more than 90% of older adults prefer to age that way rather than being institutionalized.
Hou says she studies the types of aging services, programs and systems available to help older adults continue to stay in their homes and communities. She has conducted community-based studies and completed many systemic reviews to identify and evaluate promising models and programs, comparing them with those in the U.S. to exchange lessons learned from those in other countries.
Hou was recently in Estonia, a country in northern Europe, where she found that its model for caring for older adults is like the one found here. She found that Estonia's model tends to tailor more to those of higher socioeconomic status or those with pension support.
"I'm originally from Taiwan, and Taiwan has a lot of creative and affordable community-based, long-term care services and programs that support older adults staying at home in their community," Hou says. "There's lots of lessons to learn from across the globe."
She says the topic is especially important because it impacts all of us.
"I really want to encourage more scholars to join the gerontology field through teaching, research or field practice and service," Hou says. "There's a tremendous need for aging research and programs, and we need to continue the dialogue and explore ideas from the global community."
Hou is a professor and founding director of the School of Global Health Management and Informatics. A current Fulbright Specialist, she received both her doctorate and master's degrees in public health from the University of Texas, and her bachelor's in nursing from National Taiwan University in Taipei, Taiwan. She serves as the health-specialization liaison for the college-wide interdisciplinary PhD program in public affairs. She is also the founding director of UCF's Taiwan study abroad program focusing on Asian culture, health care and aging society.