Elevating human learning and performance through innovations, interactions, and partnerships
Instructional Design & Technology is the science and art of designing innovative, effective, and engaging training and educational programs in business and industry, K-12, and Higher Education. This interdisciplinary field focuses on the systematic design of training and educational environments. Although we prepare educators to effectively use computers and digital media, Instructional Design & Technology is not just about computers; rather, the analysis, design, development implementation, and evaluation and management of high-quality instruction.
With continued advances in technology and acceleration rate of change, education, training and on-going professional development are vital to the success of individuals and organizations. We invite you to explore the opportunities in Instructional Design & Technology at UCF as we work to design the future.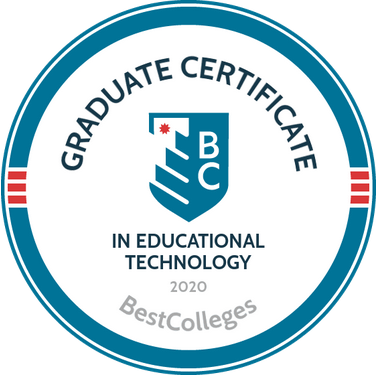 #1 Best Online Educational Technology Graduate Certificate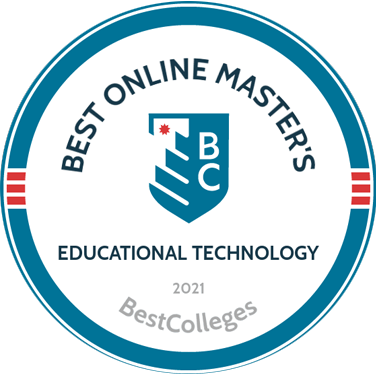 #2 Best Online Educational Technology Masters Program
Degree Programs
e-Learning
Educational Technology
Instructional Systems
Instructional Design & Technology
Instructional Design & Technology
e-Learning, Design, Development, and Delivery
Educational Technology
Instructional Design
Instructional Design for Simulation
Online and Hybrid Courses Designed for Your Schedule
Our certificate and master's degree programs are designed for working professionals who are finding it increasingly difficult to attend classes on college campuses. We offer two sections of most certificate and master's degree courses; one online and the other in mixed mode, and promote the use of web/video conferences to bring real-time interactions to online students.
In other words, you may complete and earn a professional certificate or complete your entire master's degree online without setting foot on campus. You may also take one or more courses in mixed mode (meeting with instructor and classmates once every other week on campus) or you may take some courses online and other courses in mixed mode. Online students may also participate in in-class, face-to-face sessions scheduled for mixed mode students through our extensive use of readily available web/video conferencing technology. The choice is yours depending on your needs and preferences.
The online section of each course mirrors the mixed mode section in terms of objectives, contents, assignments and assessments. The difference is that interactions that occur in a face-to-face environment are facilitated through telecommunication technologies.
All online and mixed mode courses are facilitated through the use of Webcourses@UCF and supported by UCF's award winning department of Center for Distributed Learning. Two courses (EME6613 Instructional Systems Design and EME6457 Distance Education) won the WebCT Exemplary Online Course Award.
Note: Due to federal regulations, international students may only take one online (web) course each semester. Doctoral level courses are offered in traditional face-to-face, mixed, and web modes.
Adjunct Faculty

Baiyun Chen
Victoria Nuss
Chad Rawls, Ed.D.
Denise Stevens, Ed.D.
David Tao
Kelvin Thompson, Ed.D.