The center received a humanitarian award from the Florida Counseling Association for their free counseling services to the Central Florida community.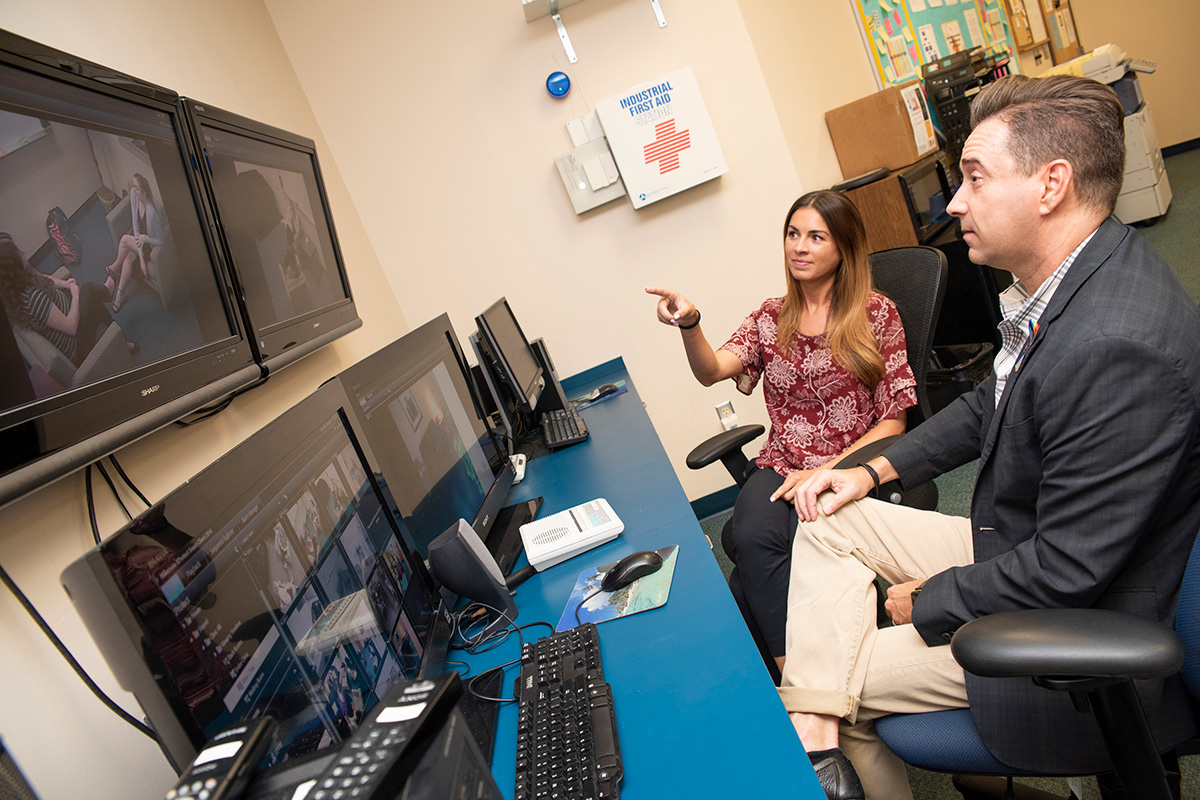 In addition to being a free resource for Central Florida citizens, the Community Counseling and Research Center is also a highly supervised training experience for counselor education students. (Photo by Amy Floyd)
The work of the Community Counseling and Research Center was recognized recently when they were given the "Pete Fisher" Humanitarian Award from the Florida Counseling Association. The award is given to an individual or organization that has made a significant contribution to the betterment of humanity and the human condition.
The center is a clinical and supervision training facility for graduate students in the College of Community Innovation and Education's counselor education program. It's also a resource for Central Florida community members serving over 1,200 clients a year. This semester, the center began offering virtual counseling sessions for residents of the Parramore neighborhood in Orlando who might not be able to make the trek to main campus.
The humanitarian award comes as a result of the center offering free counseling services to the local community for decades — and being the only resource of its kind in Central Florida. "We're one of the largest university community counseling clinics in the nation," says John Super, lecturer of counselor education and coordinator of clinical services and administration at the center.
The Community Counseling and Research Center was anonymously nominated, which Super says makes the award all the more meaningful. "Our colleagues had to think that the work we're doing is meaningful," says Super, who was also the immediate past president of a division of Florida Counseling Association.
"The center is also a phenomenal training ground for UCF counseling students," says Kent Butler, professor of counselor education and interim chief equity, inclusion and diversity officer. Butler is also the president-elect of the American Counseling Association, the national level of the counseling association.
"Not only do we have the awesome responsibility to supervise top-notch students, but we also have the opportunity to hone our own counseling skills as we give back to the community. So while the humanitarian award embraces the work that we are able to accomplish, it also provides us with the ammunition to continue to be a mainstay and culturally responsive service for our community," says Butler.