The group meets virtually once a month to talk about current events and other field-related topics.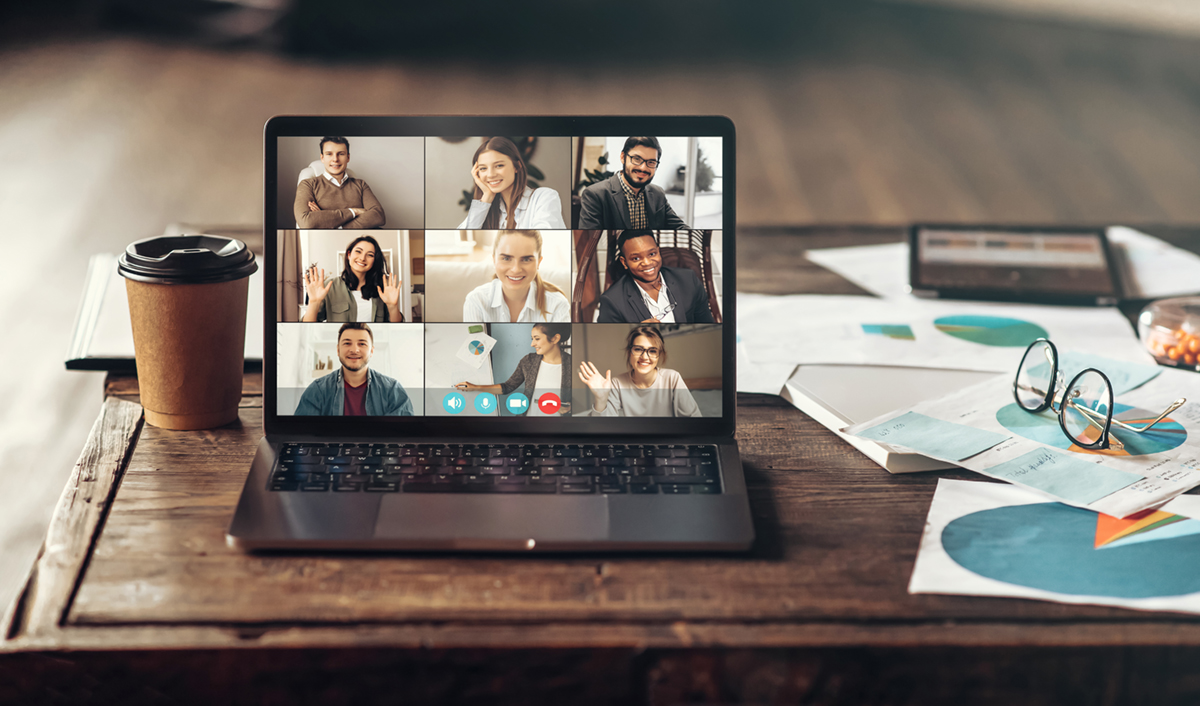 Recent topics of discussion have been about COVID-19's effect on the industry. (Photo by Kateryna Onyshchuk)
One of the hallmarks of the health administration master's degree program at UCF is the flexibility. Students are given the freedom to complete the degree at their own pace. Through a mix of in-person and online classes, graduate students in the health service track and executive health service track are able to customize their schedule to fit their needs.
In an effort to expand the reach of the faculty members of the program and give students and alumni an environment to collaborate and network, Shannon Elswick, an instructor and executive-in-residence in the Department of Health Management and Informatics, created the mentor pod concept.
When Elswick joined the College of Community Innovation and Education after a career in healthcare, he was mentoring a few students on a one-to-one basis but was frustrated with his inability to reach more students with his available time. He recruited some graduate students to meet once a month on a Friday after work to talk about resumes and current events and give them some advice. Recently the topics have focused on how COVID-19 has affected the industry, but the mentor pods are always about what the students have questions about. Some discussion topics include conflict management for leaders; changes in workforce demand and how those changes affect the job market; and how the political process affects health policy, says Elswick.
What began with a handful of students in a pilot pod has grown to almost 50 participants.
"There's an energy inside of this structure that we have been a little bit surprised about," says Elswick.
Elswick and Kourtney Nieves, an associate lecturer and graduate academic program coordinator, are now able to reach far more students than traditional one-on-one mentoring, and the students have been able to create a community within their program — with alumni giving back as associate mentors.
These alumni who participate as mentors work in a range of healthcare jobs at both hospitals and organizations and have titles such as operations manager or administrator of allied health and support services.
"This whole concept of peer-to-peer mentoring has evolved to the extent that it's self-perpetuating. It doesn't require us to feed it. We are on the sidelines, as coaches if they ask questions," says Elswick.
There's an energy inside of this structure that we have been a little bit surprised about.

Shannon Elswick
Matthew Abbene '07 '15MHA, an adjunct professor in the department, was part of the pilot mentor pod and is now an associate mentor. "I would not be where I am professionally without my mentors. I have found so much value in the relationships I have built and advice that I have been given by my mentors that I wanted to make sure I was available to those who are driven to succeed but just may need a little guidance or someone to bounce questions or ideas off of," he says.
Abbene, who now works full-time at Orlando Health as an improvement system coach, cites the leadership and industry advice that Elswick provided to the group as being especially beneficial to him. Abbene now spends his days combining his data analytics and management skills to assist with the hospital's projects.
Shanessa Stewart, a current graduate student, says the peer-to-peer and alumni mentoring have been incredibly useful during her time in the health administration graduate program. "You have a community of people who are trying to figure out what they want to do, but you're also building relationships," she says. "It really extends the learning and development aspect outside of the classroom."
"We do this because it enriches the students and enriches the program," says Elswick. "We've extended our reach in a very significant way, and that really is the reason for the pods."
At the end of each session, Elswick and Nieves ask the group if there's any room for improvement.
"We are learning all the time," says Elswick. "We've fine-tuned [the mentor pod concept], but the credit goes to the students. We gave them a vehicle, and they're driving it."