Community collaboration is the foundation of the Department of Legal Studies' mission. We would not be nearly as successful without the support of lawyers, paralegals, judges and other legal professionals in our local community. These volunteers host interns, guest lecture in classes and play the role of judge in Moot Court and Mock Trial competitions.
UCF and the Department of Legal Studies offer students a variety of opportunities to get involved on campus and within their program of study. Students can join teams related to the law, such as Mock Trial or Moot Court, or they can participate in groups on campus related to the legal profession and law school preparation.
Whether we're partnering on grant proposals, providing a platform for attorneys to discuss recent court rulings or connecting with volunteers, we're making a difference for our students and our community — together. Please email the Department of Legal Studies if you are interested in getting involved.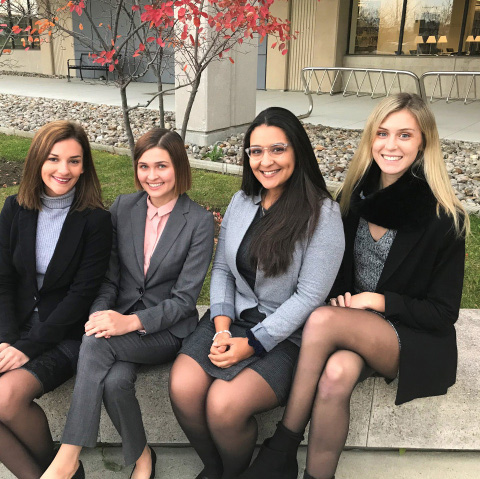 Mediation Team
Students of any major can compete in groups of three to imitate the mediation process between two parties involved in a dispute. Students can strengthen their debate and negotiation skills.
Contact Christy Foley.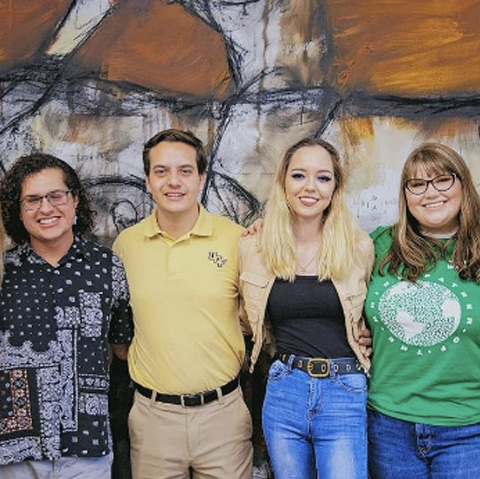 Mock Trial
Students who participate in Mock Trial are given simulated practice in the courtroom. Members gain presentation and public speaking skills as well as the opportunity to translate the laws and regulations they're learning about in class into a case.
Contact Margarita Koblasz.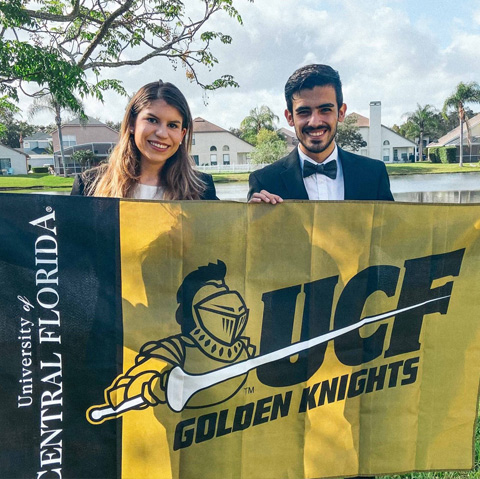 Moot Court
Members of Moot Court are the highest quality of advocates and orators, who collaborate on the merits of ethics, case law and representation. Students simulate an oral argument before the U.S. Supreme Court.
Contact Eric Merriam.
Student Organizations
Phi Alpha Delta, UCF's professional pre-law fraternity
Meet with other students interested in pursuing a career in law and gain access to an alumni network with hundreds of thousands of members.
Phi Delta Phi Legal Honor Society, the oldest legal organization in the U.S.
The honor society embodies professionalism and integrity within the legal profession.
The United Latinx Law Association (ULLA)
The United Latinx Law Association celebrates and promotes the Latinx community by encouraging members in their pursuits in the legal field as it pertains to career development. Members are given the opportunity to attend courthouse visits and workshops or participate in mentorship opportunities.
National Black Law Student Association (NBLSA)
Join a nationally recognized pre-law organization to participate in professional development and take advantage of academic support, such as law school success strategies. The association is geared towards developing legal professionals who are enthusiastic about creating meaningful change in our communities and throughout the globe.
Immigrant Justice Center
The mission of the Immigrant Justice Center at UCF is to empower and connect students with local nonprofit organizations focused on educating and assisting underrepresented immigrants in our community.
Alternative Spring Break
The Department of Legal Studies strives to give students the opportunity to immerse themselves in the law in a variety of ways. Our Alternative Spring Breaks are open to any UCF student, regardless of major, and the experience changes each year.
One year our Alternative Spring Break went behind-the-scenes at the Orange County Courthouse and met presenters from the Clerk's Office, the State Attorney's Office and the Public Defender's Office. Students also had lunch with the Honorable Gisella Laurent, Orange County Judge.
Another year our Alternative Spring Break traveled with Irene Pons to the Texas-Mexico border to work alongside immigration attorneys, pack meals and sort clothes for families, and meet with activists and judges. If interested in attending, please email Irene Pons.
United Kingdom: Comparative Law Study Abroad Program
Tally-ho to jolly old England!
In partnership with a university in the United Kingdom, the Department of Legal Studies hosts an annual study abroad program in England.
Students visit diverse locations while taking classes for two weeks. Excursions within England include London, Parliament, Westminster, Old Bailey, Coventry University, Birmingham and Stratford Upon Avon.
Students in any academic program, undergraduate or graduate, may apply.
Requirements for acceptance include the following:
 Minimum 2.5 GPA
An interest in learning about and discussing international law
A love of Her Majesty, fish and chips, and old castles