Dear UCF Literacy Symposium Community,
We would like to thank you for your participation in the 2020-2021 UCF's 1st Literacy Symposium Express virtual workshops!
We are pleased to share with you that we had 943 PreK-20 registrants during this unprecedented time! The theme of our 2020-2021 theme on Literacy Engagement and Socio-Emotional Learning will continue to be relevant to all educators, families, and communities as we transition to Fall 2021 and beyond. Please see our Spring 2021 Newsletter in What's New and theme-related tips in Resources.
Together, we will continue to make a difference in literacy teaching and learning. We hope to see you in our future events. Stay tuned for updates! Wishing everyone health and safety.
With appreciation,
Vicky Zygouris-Coe, Ph.D.
UCF Literacy Symposium Founder & Committee Chair
The COVID-19 virus has brought about many disruptions to our everyday lives. In our efforts to support our educators, parents, and students as we continue to teach and learn remotely, we have prepared a list of literacy and learning resources you can access to keep students reading and learning. Wishing everyone safety and good health.
Be inspired throughout the day from experts and practitioners in a space that brings together PK-20 educators to connect, share, advocate for and learn about literacy. The overarching principles of this event are to:
View literacy as the cornerstone of student learning across grades, content areas, and contexts;
Create strong and long-lasting literacy partnerships between the college of education and practitioners in the field;
Create a professional learning community space that is welcoming, inclusive, rigorous, and collaborative;
Strategically weave in policy, research, and practice; and
Plan with the needs of preservice and in-service educators in mind.
2020 Symposium Registration Rates
Due to popular demand and limited event space, please register by March 20, 2020.
Students: $25.00
(requires registration with official student email address)
Professionals: $75.00
A limited number of Title I public school educator scholarships are available - email ccieevents@ucf.edu with name and Title I School for registration details*
All registered event attendees (e.g., presenters, attendees, exhibitors, volunteers) will receive free parking.
NOTE: Event Presenters (Proposals by invitation only), Exhibitors, and approved Volunteers receive free registration.
Register more and save; for each 5 registrations, receive 1 registration free (applies to professional educators only) - send email with order confirmation for 5 registrations to receive link for free registration*
*Not available onsite
Days left to register: [ycd_countdown id=68354]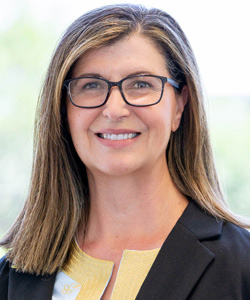 Vicky Zygouris-Coe
UCF Literacy Symposium Founder and Committee Chair
Courtney Lopas and Chelsea Pierce
Event Assistants