Ranked 20th best graduate program in special education by U.S. News & World Report (2017)
Welcome to Exceptional Student Education (ESE) at the University of Central Florida, a nationally ranked program. ESE, also known as special education, is instruction individually designed to meet the academic, physical, cognitive and social-emotional needs of students with disabilities. Our goal is to assure that all students with disabilities are taught by caring, dedicated, highly-qualified and knowledgeable ESE teachers.
We offer degree programs at the undergraduate, graduate, and doctoral levels as well as an undergraduate minor and five graduate certificates.
Our faculty are actively involved in research grants and federal and state teacher preparation projects. Funding opportunities (tuition support) are available for several of our programs.
This website is designed to be a resource for you as you continue through your program. We hope that you will find it useful whether you are an undergraduate student, a graduate student, a doctoral student, a graduate certificate student or an ESE minor. We encourage you to consult these pages often to get current program information, locate needed forms, educate yourself about policies affecting your academic career and to explore the many resources available to you at UCF.
Why should I become a special education teacher?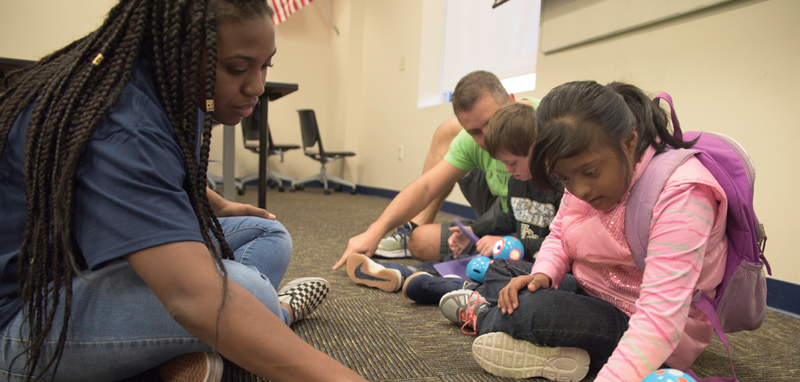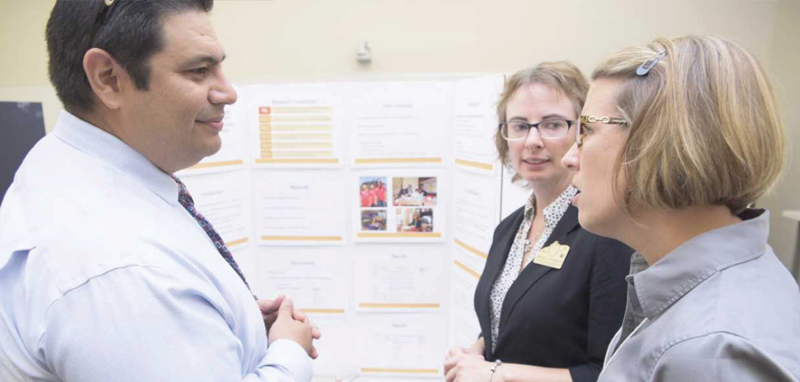 Recent Publications
Dieker, L. A., Lingnugaris-Kraft, B., Hynes, M., & Hughes, C. (2016). Mixed reality environments in teacher education: Development and future applications. In B. Collins & B. Ludlow (Eds.), Online in real time: Using Web 2.0 for distance education in rural special education. Morgantown, WV: American Council for Rural Special Educators.
Little, M. E., & Dieker, L. A. (2016). Intensifying instruction and interventions within multitiered systems of support. In B. S. Witzel (Ed.), Bridging the gap between arithmetic & algebra. Alexandria, VA: Council for Exceptional Children.
Lue Stewart, M. S., & Craig, J. C. (Spring, 2016). A model for enhancing teacher efficacy and student achievement with under-served youth in urban settings. PHILLIS Journal.
Martin, S., Gourwitz, J., & Hall, K. (2016). Mentoring urban school leaders: A model. Journal of School Leadership, 26(2), 314-333.

Vasquez, E., Marino, M. T., Donehower, & Koch, A. (2017). Trial-based functional analysis in virtual environments. Rural Special Education Quarterly (invited special issue).
Awards & Recognitions
Research Incentive Award
University of Central Florida
Matthew Marino, Ph.D.
Doctoral Student Mentor of the Year
University of Central Florida
Suzanne Martin, Ph.D.
Outstanding Community Service Award
Delta Sigma Theta Sorority, Inc.
Martha Lue-Stewart, Ph.D.
Teaching Incentive Program Award
University of Central Florida
Mary Little, Ph.D.
Excellence in Research Award
University of Central Florida
Eleazar Vasquez, Ph.D.

National Service Award
TED, Council of Exceptional Education
Lisa Dieker, Ph.D.
Preparing Scholars to Lead Inclusion and Transition
USDOE: OSEP, $1,250,000
Rebecca Hines, Ph.D.