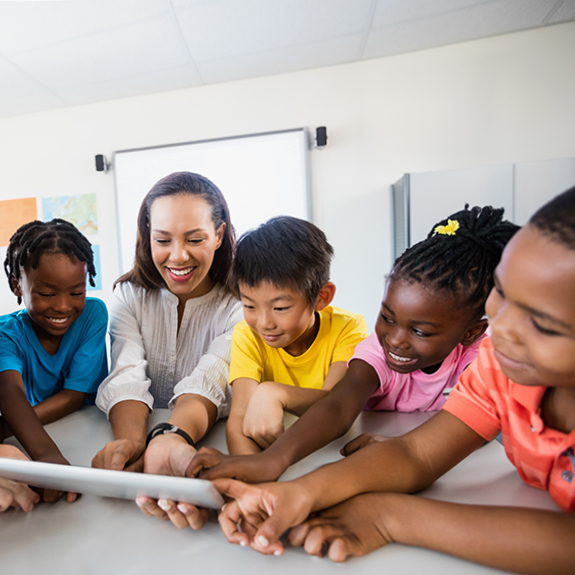 What is Boots on the Ground?
Boots on the Ground is a semester-long service learning opportunity for UCF teacher candidates enrolled in any of the following courses:
Introduction to the Teaching Profession
Literature for Children
Teaching Social Science in the Elementary School
Teaching Strategies and Classroom Management
Volunteers from these courses provide classroom support to local schools within traditionally underserved communities while gaining classroom experience early in their degree program.
How will Boots on the Ground prepare teachers?
As a hands-on approach to service learning, Boots on the Ground gives education majors exposure to the classroom prior to internships. Teacher candidates complete 15 hours of service learning throughout the semester and develop skills for differentiated instruction, behavior management and collaboration in a professional environment. Not only do teacher candidates develop a professional network, they learn how to apply pedagogical skills to a classroom setting.
What does classroom support look like as a Boots on the Ground volunteer?
While schools and classrooms vary, a Boots on the Ground volunteer typically:
Works with small student groups on pre-planned learning tasks.
Provides one-on-one support for students during whole-group instruction.
Sits in on grade-level Professional Learning Communities (PLCs), which include lesson planning, assessment development and data analysis.
Which schools participate in Boots on the Ground?
While changes may occur each semester, the following schools regularly participate:
Orange County

Deerwood Elementary School
Riverdale Elementary School
Corner Lake Middle School
Discovery Middle School
OCPS Academic Center for Excellence
Cypress Creek High School

Seminole County
How do teacher candidates sign up?
Faculty members will provide details to teacher candidates enrolled in any of the Boots on the Ground-affiliated courses. Prior to volunteering at a school, teacher candidates attend two orientations to learn more about the schools and the service learning experience.
Questions? Contact Dr. Constance Goodman or Dr. Lee-Anne Spalding.