Nonprofit organizations play a dynamic role in the support and growth of communities. As communities grow and evolve, these organizations must adjust and adapt to the changing needs of the communities they serve.
Graduates of UCF's nonprofit management programs and related graduate certificates are prepared to create their own nonprofit or manage aspects of a growing nonprofit, including development, community outreach, grant administration and human resources.
What is nonprofit management?
Nonprofit management explores the integral components of operating and leading a nonprofit organization. UCF's nonprofit management degrees and graduate certificate programs provide an in-depth understanding of the leadership and technical skills needed for individuals entering the field or seeking promotion in the nonprofit sector.
What are some of the skills I will learn in this program?
Students in these programs will learn how to lead and manage effectively through communication, partnership and collaboration; integrate technology and research into nonprofit operations; translate an organization's mission into community-sensitive strategic plans; develop and oversee implementation of innovative programs and community-focused services; create robust and engaging volunteer recruitment, retention and management strategies; manage aspects of budgeting, resource allocation and grant administration; and develop evaluative models and establish benchmarks and outcome indicators for assessment of programs and services.
What courses will I take?
Undergraduate Courses
Resource Development
Volunteer Management
Program Evaluation for Public and Nonprofit Organization
Graduate Courses
Human Resource Management
Strategic Planning and Management
Grant and Contract Management
Careers
Where can I work with a nonprofit management degree?
UCF's nonprofit management graduates are uniquely prepared to operate as highly trained practitioners in a variety of capacities within nonprofit organizations as well as within government agencies and higher education institutions. Our students and alumni work in the public, private and nonprofit sectors at local, national and international levels.
Job titles could be executive director, fundraising manager, director of advancement, donor relations specialist, volunteer manager, community outreach coordinator, program manager or education specialist.
Are there any professional certifications that I can pursue within the program?
Through their coursework and extracurricular activity, graduate and undergraduate students can pursue a national credential in nonprofit leadership and management from the Nonprofit Leadership Alliance and a certificate in fundraising from the Association of Fundraising Professionals.
UCF's Master of Nonprofit Management is one of the university's highest ranked graduate programs and #5 in the country.
The market for social and community managers is expected to grow 17% between 2019 and 2029.
The median annual pay for social and community service managers was $67, 150 in 2019.
Alumni
Where Our Graduates Work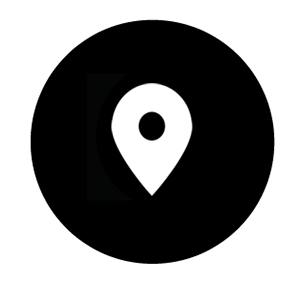 Feeding Children Everywhere
Florida House of Representatives
Boys & Girls Club
Habitat for Humanity
Make-a-Wish Foundation
Feeding America
United Against Poverty
United Way