Public administrators work for the public by providing or managing services and programs that support the well-being of others. With a degree in public administration, you can have a direct impact on positive changes for your city, state or nation. At the School of Public Administration, we offer a variety of public administration programs at the undergraduate and graduate levels that emphasize a strong foundation in public management, budgeting, ethics and research. Classes are offered face-to-face at UCF Downtown, mixed-mode and online to give you the flexibility you need. Through our innovative course curriculum and opportunities for real-world experience, you'll have the leadership skills and technical knowledge to engage in a dynamic public-focused career.
Our master's in public administration program is accredited by the Network of Schools of Public Policy, Affairs and Administration.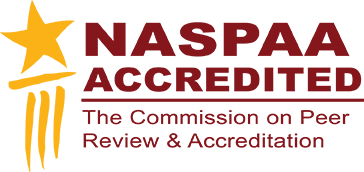 What to expect with a public administration degree.