Further your cause, and your career, with a degree in nonprofit management. At the UCF School of Public Administration, we offer undergraduate and graduate programs that provide you with the tools you need to develop and manage a nonprofit organization. We also offer a Graduate Certificate in Fundraising, which complements the knowledge and skills acquired in the Master of Nonprofit Management. Graduates of these programs have gone to create their own nonprofits or to manage development, community outreach or marketing for a nonprofit.
Undergraduate
Bachelor of Arts or Bachelor of Science in Nonprofit Management
Students can choose to pursue a B.A. or a B.S. in nonprofit management, which provides a foundation in the nonprofit sector, volunteer and board management, leadership and ethical decision making. Upon graduation, students will be eligible to sit for the Certified Nonprofit Professional credential.
Minor in Nonprofit Management
The minor allows students to explore the field of nonprofit management, and it also provides an opportunity to earn a certification from the Nonprofit Leadership Alliance.
Graduate
Master of Nonprofit Management
The 36-credit-hour MNM program equips students with the leadership skills and program evaluation techniques needed for successful careers in nonprofit management.
Master of Nonprofit Management (Out of State)
This completely online out-of-state cohort track in the Master of Nonprofit Management program prepares students for careers in this dynamic field.
Dual MPA/MNM degree
Students who are interested in both public administration and nonprofit management may pursue the dual degree, through which they will earn two degrees in 54 credit hours.
Graduate Certificate in Nonprofit Management
The 18-credit-hour online graduate certificate offers specialized, graduate-level knowledge in nonprofit management, resource development, strategic planning, volunteerism and program evaluation.
Graduate Certificate in Fundraising
The 18-credit-hour online fundraising certificate is intended to meet the needs of individuals seeking a focused experience in order to prepare for or advance their careers in fundraising and development.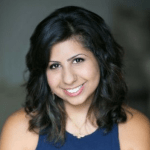 Anna Eskamani, a graduate of the MPA + MNM dual degree program, was recently appointed to the State Board of Directors of the League of Women Voters of Florida. Her interest in that organization began when she was an undergrad at UCF in 2008. She worked with local League leadership to offer a reduced membership rate for students, and she helped increase campuswide student membership.
Alumni Achievement Award Winners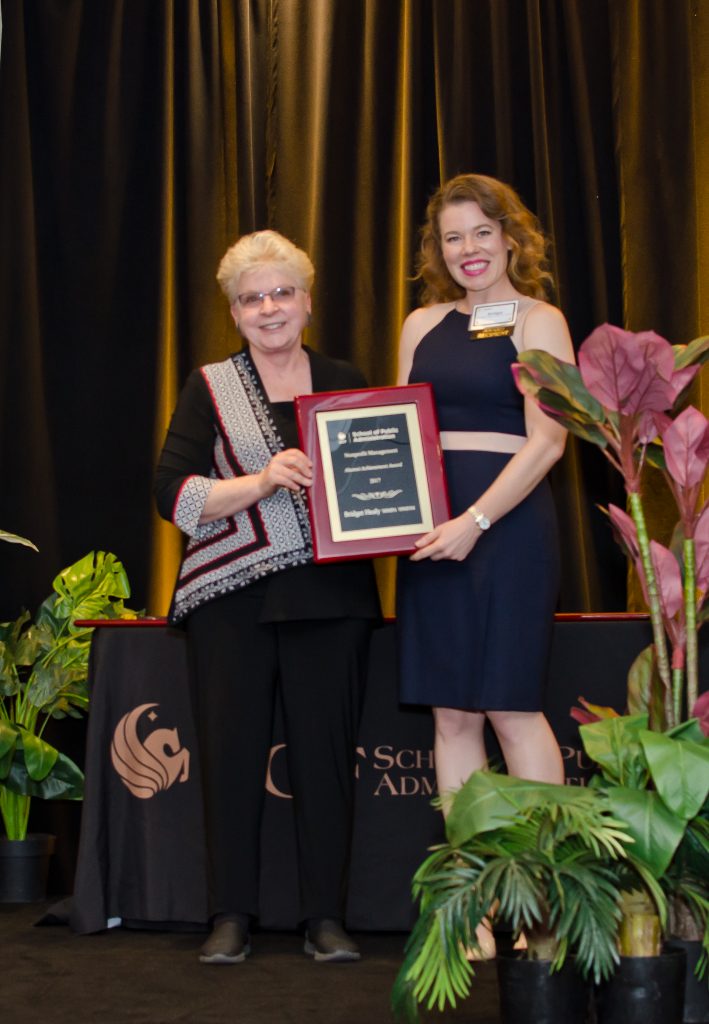 Bridget Healy, '08, '09, is the director of community investment for United Way of Washtenaw County in Michigan.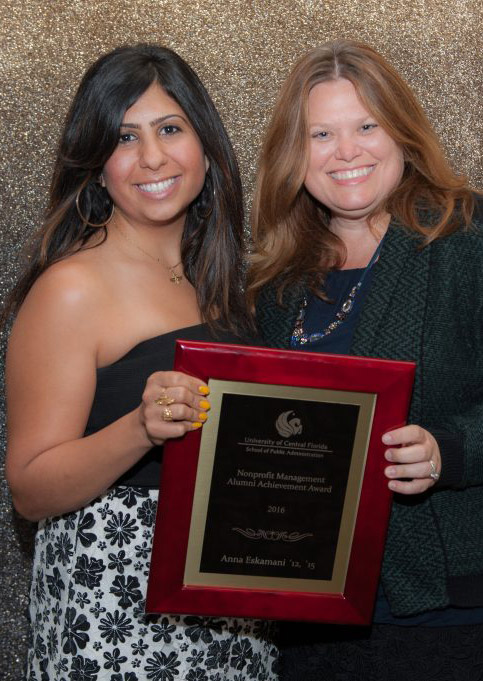 Anna Eskamani, '12, '15, is the senior director of public affairs for Planned Parenthood of Southwest and Central Florida.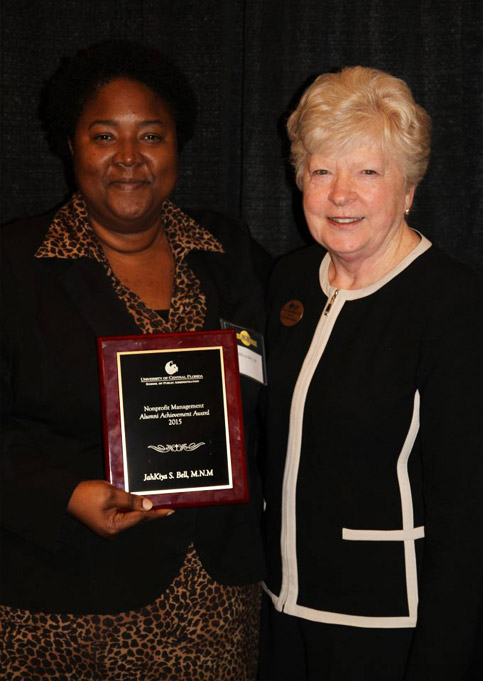 JahKiya Bell, '09, is the senior director of community investment for Heart of Florida United Way in Central Florida.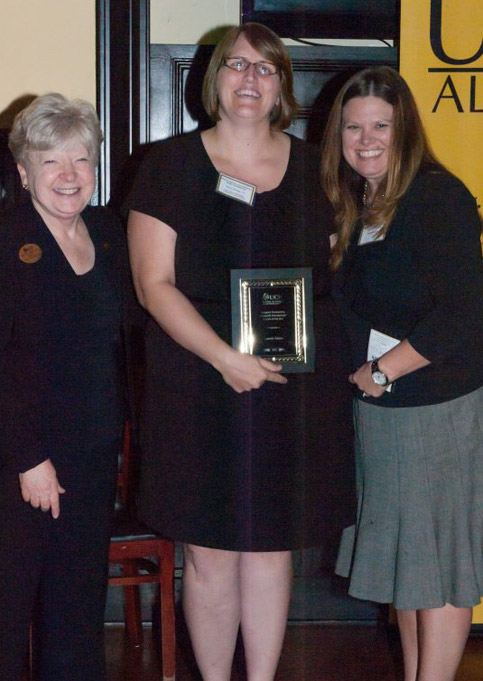 Lauren Nelson, '10, is a philanthropy associate at Nemours Children's Hospital and an adjunct professor for SPA.