UCF's nationally recognized public administration programs provide a theoretical foundation and application-focused approach to public service. Our programs ensure that graduates have the technical skills and theoretical understanding to help organizations, such as government agencies and nonprofits, advance the interests of the public. With undergraduate, graduate and certificate programs, you can choose an educational experience that best suits your individual needs.
Our programs are oriented toward addressing problems facing government agencies, nonprofits and closely related private organizations, including those associated with finance, human resources, emergency management and growth management. Whether you choose a certificate or one of the many degree programs, you will be poised to pursue and advance your career in public administration.
What is public administration?
Public administrators plan, implement, monitor and evaluate services that provide for the well-being of citizens. They manage government operations, analyze public needs, and develop and implement policies and programs to benefit communities and address public concerns.
With a background in public administration, graduates often explore careers supporting nonprofits or closely related private business organizations in areas such as program management, human resources or financial management.
What are some of the skills I will learn in this program?
UCF's public administration programs enable students to develop the knowledge and skills needed to apply organizational development theories in leadership and resource management; facilitate the complex nature of intergovernmental relations among local, state, federal and private organizations; interpret major policies, court rulings and administrative guidelines governing personnel in the public sector; evaluate the effectiveness of compensation models, benefits packages and evaluation methods toward attracting competent and qualified personnel; analyze policy issues and evaluate alternative policy solutions; support financial management functions in government; and facilitate the strategic planning and goal-setting process for public sector organizations.
What courses will I take?
Undergraduate Courses
Human Resource Administration
Fiscal Management
Administrative Theory
Graduate Courses
Strategic Planning and Management
Public Budgeting
Public Organization Management
Careers
Where can I work with a public administration degree?
Many graduates from UCF's public administration programs pursue careers in local, state and federal government. Others may take their skillset to private organizations, nonprofits and other nongovernmental agencies in areas such as human resources, grant management, community relations or operations. With a degree in public administration from UCF, you'll possess the technical and leadership expertise to excel in a public-focused career.
Job titles include community relations representative, public works administrator, policy analyst or city manager.
The median income for public administrators was $96,000 in 2019.
Positions in public administration are projected to increase by 7% through 2028.
Alumni
Where Our Graduates Work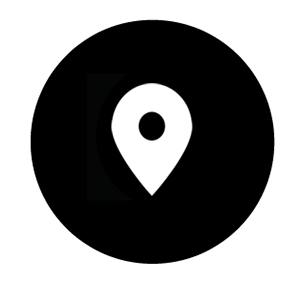 City of Orlando
Federal Emergency Management Agency
Lockheed Martin
National Military Command Center
Orange County Government
U.S. Department of Defense