Urban and regional planners shape and improve communities by assessing the environmental, economic and health issues of an area as it grows and changes. Graduates of UCF's urban and regional planning minor, graduate certificate and degree are prepared to support evolving communities through their work in government, nonprofit or private organizations. At UCF, you'll gain the tools needed to develop strategic and innovative solutions for today and tomorrow's planning challenges.
What is urban and regional planning?
Urban and regional planning serves the community through the development, management and revitalization of an area's environment. Planning works to ensure vivacious, equitable and socially conscious communities. As neighborhoods and cities adapt to changing needs, urban planners are challenged to consider the impact these changes will have on residents and businesses. From transportation to housing and everything in between, urban planners are able to develop strategies to address the varying challenges that impact communities around the globe.
What are some of the skills I will learn in this program?
Students in the urban and regional planning undergraduate and graduate programs will learn to assess the environmental, economic and health issues of growing communities; develop innovative solutions to address planning-related needs for transportation, community resource access and land use; determine the best use of a community's land and resources for residential, commercial, institutional and recreational purposes; project and anticipate future needs for communities; evaluate the impact of transportation and development decisions on residents; and consider the environmental and social implications of community planning and design.
What courses will I take?
Undergraduate Courses
Community and Economic Development
Urban Design
Land Use and Planning
Graduate Courses
Environmental Planning and Policy
Transportation Planning
Planning Healthy Communities
Careers
Where can I work with an urban and regional planning degree?
UCF's urban and regional planning programs produce forward thinkers with the advanced skills to develop viable, innovative solutions to support evolving communities. You'll have the technical skills and practical experience to explore opportunities in private planning firms, government and nonprofit agencies. Regardless of where you go, you'll be prepared to take on the unique challenges facing your community – and manage teams that do the same.
Job titles include city planner, economic development specialist, urban designer, community planning director and neighborhood planner.
The median annual pay for urban and regional planners was $75,950 in 2020.
The market for urban and regional planners is expected to grow 11% by 2029.
Alumni
Where Our Graduates Work in Central Florida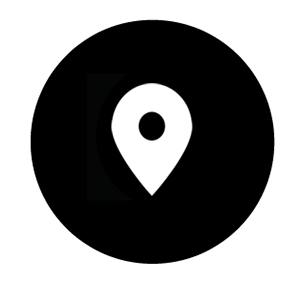 Lockheed Martin
MetroPlan Orlando
Orange County Government
Florida Department of Transportation