At the UCF Center for Public and Nonprofit Management, our goal is to support the research interests of faculty and students, as well as the research needs of the community. Our sponsored research focuses on policy and management, but our faculty expertise is rich and varied. We also lead public service projects and offer unique, holistic training and technical assistance projects to build nonprofit organizational capacity. Through research and community engagement, our center improves policy and governance in partnership with communities from Central Florida and worldwide.
Learn more about our research efforts, collaborations, and innovations within the community and across the public sector.
CPNM celebrates 10 years of research and community engagement
$1 million award to strengthen communities in Central Florida trains 80 nonprofit organizations across two years.
CPNM and UCF Emergency Management implement campus-based, all-hazards emergency plan.
New director, Thomas Bryer, establishes core research areas: collaborative governance, democracy and citizen engagement, diversity and inclusiveness, and sustainability.
Collaborative partnerships with new, expanded, Advisory Council chaired by Dave Krepcho, Second Harvest Food Bank.
Walking School Bus program organizes safe walking groups for schoolchildren through route mapping and volunteer training.
Homeless Education VISTA Project addresses the needs of homeless students in partnership with three counties.
Awarded Volunteer Florida Champion of Service Award.
Deborah Carroll, the center's third director, created the new mission statement to support research on policy and management, and lead public service projects.
Eminent Scholars Lecture Series initiated in support of UCF goal to achieve international prominence.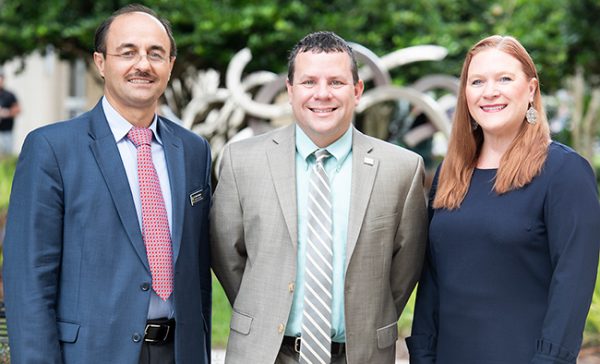 Directors: Naim Kapucu, Thomas Bryer and Deborah Carroll