Faculty members in the School of Public Administration and the school's Center for Public and Nonprofit Management conduct research that is problem-oriented, theory-driven and interdisciplinary. They strive to study issues that are relevant to diverse stakeholders, including practitioners in local, regional, statewide, national and international organizations, and scholars in public administration, planning, research administration and nonprofit management. The faculty's research serves as a fulcrum to challenge both practitioners and scholars to strengthen communities.
Scholarship of Teaching and Learning
Ethics
Citizen Engagement
Collaborative Governance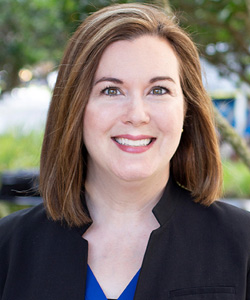 Claire Connolly
Knox,
Ph.D.
Associate Professor, Emergency Management and Homeland Security Program Director
Public Administration
Emergency Management
Critical Theory
Environmental Management and Policy
Environmental Disaster Response and Recovery
Qualitative Methods
Scholarship of Teaching and Learning
Strategic Planning
Nonprofit Management
Ethics
Decision Making under Uncertainty
Emergency Management and Policy
Urban Resilience Policy
Survey Methods
Statistical Modeling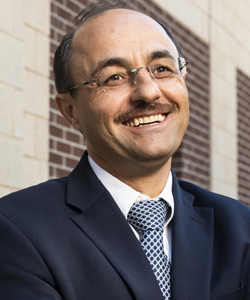 Professor and School Director
Public Administration, Center for Public and Nonprofit Management
Collaborative Governance
Network Analysis
Emergency and Crisis Management
Decision Making in Complex Environments
Comparative Public Policy and Management
Leadership
Nonprofit Management
Public Program Evaluation
Leadership
Public Financial Management
Public Policy
Statistics
Local and State Government
Public Organization Management
Public Program Evaluation
Local Government Management
Implementation
Strategic Management
Public Budgeting
Collaborative Governance
Public Policy
Urban & Regional Planning
Ecosystem Services Planning
Environmental Management and Policy
Human Resource Management
Transportation
Public Policy
Urban and Regional Planning
Emergency and Crisis Management
Migrant Resettlement and Integration
Organizational Behavior
Decision Making in Complex Environments
Accountability and Responsibility
Current/Recent Grants
The following list of grants and contracts represent amounts awarded to SPA faculty only. Those with an asterisk (*) are part of larger collaborations with faculty outside of SPA and therefore reflect only a portion of the full amount awarded.
New Awards
All of the following grants and contracts were awarded during the 2017-18 fiscal year:
RAPID: Role of Extending, Expanding, and Emergent Groups in Relief Distribution Efforts in the Aftermath of Hurricanes Harvey, Irma, and Maria
National Science Foundation
PI: Naim Kapucu, Ph.D. $14,999
March 15, 2018 – February 28, 2019
Impact and Unmet Needs Assessment - Irma & Maria
Florida Department of Economic Opportunity
PI: Christopher Emrich, Ph.D. $32,618
December 1, 2017 – February 28, 2018
Florida Community Capacity for Protecting Undocumented Migrants During Hurricane Irma 2017
National Hazards Center
PI: Jungwon Yeo, Ph.D. $1,450
November 22, 2017 – February 28, 2018
Services Agreement for Mapping of Social Vulnerability Index for Hurricane Harvey
OXFAM America
PI: Christopher Emrich, Ph.D. $13,900
December 18, 2017 – February 19, 2018
Analysis of Data, Service Needs, and Service Availability Related to Puerto Rican Evacuees in Orange, Osceola, and Seminole Counties, Florida
Heart of Florida United Way
PI: Thomas Bryer, Ph.D. $18,549
Co-PI: Qian Hu, Ph.D. $16,450
May 8, 2018 – September 15, 2018
Osceola County Sheriff's Office Study of Personnel Needs*
Osceola County Sheriff's Office
PI: Deborah A. Carroll, Ph.D. $22,367
August 21, 2017 – July 30, 2018
Analysis and Executive Reporting of Children's Needs Assessments in Orange County, Florida
Winter Park Health Foundation
PI: Thomas Bryer, Ph.D. $5,000
March 21, 2018 – June 15, 2018
2018 Orange County Capacity Building for Nonprofits
Orange County Board of County Commissioners
PI: Deborah A. Carroll, Ph.D. $50,000
June 12, 2018 – September 30, 2018
City of Melbourne Historic Preservation
S&ME, Inc.
PI: Christopher Hawkins, Ph.D. $5,535
August 21, 2017 – July 30, 2018
Continuing Awards
All of the following grants and contracts were awarded in a prior fiscal year, but involved work continued into the 2017-18 fiscal year:
Enhancement of the natural hazard response system in rural communities by benchmarking the U.S.A. hazard response systems*
Rural Development Administration, Republic of Korea
Co-PI: Naim Kapucu, Ph.D. $47,250
Co-PI: Jungwon Yeo, Ph.D. $27,000
April 1, 2016 – December 31, 2018
Collaborative Research: Measuring Social Vulnerability - Reducing Uncertainty and Validating Indicators
National Science Foundation
PI: Christopher Emrich, Ph.D. $40,109
August 7, 2016 – July 31, 2018
Collaborative Research: Pervasive Spectrum Sharing for Public Safety Communications*
National Science Foundation
PI: Naim Kapucu, Ph.D. $85,000
September 15, 2014 – August 31, 2017
Collaborative Research: Integrated City Sustainability: Administrative Apparatus for Overcoming Collective Dilemmas of Agency Fragmentation*
National Science Foundation
PI: Christopher Hawkins, Ph.D. $70,584
May 1, 2015 – April 30, 2018
Orange County Public Schools Road Safety Audit
Orange County Public Schools
PI: Christopher Hawkins, Ph.D. $8,033
December 1, 2016 – July 15, 2017
Orlando Pulse Nightclub Shooting: Chronicling the City Response
City of Orlando
Co-PI: Thomas Bryer, Ph.D. $27,260
Co-PI: Staci Zavattaro, Ph.D. $27,260
March 9, 2017 – February 28, 2018
2017 Orange County Capacity Building for Nonprofits
Orange County Board of County Commissioners
PI: Deborah A. Carroll, Ph.D. $50,000
June 12, 2017 – September 30, 2017
Study of Application for Orange County Comprehensive Plan Amendment*
Clarcona Improvement Association, Inc.
PI: Deborah A. Carroll, Ph.D. $1,000
June 12, 2017 – September 30, 2017