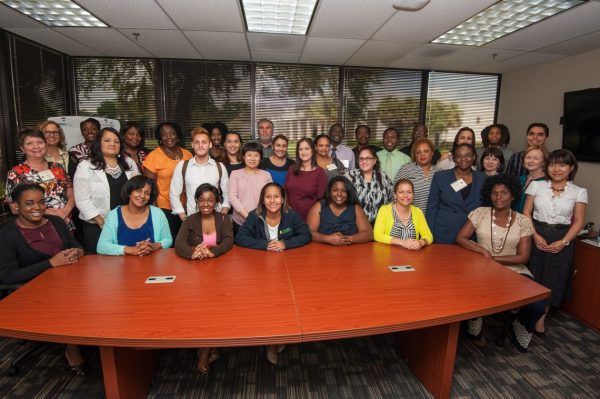 Capacity Building
Orlando-based Hope Central Inc. recently received a $40,000 grant after participating in the CPNM's 2016 capacity building seminar. The nonprofit organization, which is dedicated to decreasing the homeless and incarcerated population in Central Florida, received the funding from the Orange County Citizens' Commission for Children.
For the third consecutive year, the CPNM partnered with the OCCCC to provide a capacity building seminar for nonprofit organizations that offer health and human services within Orange County. Close to 40 nonprofit professionals, representing 19 organizations, participated in the eight-week training program.
The training courses were taught by SPA faculty members Qian Hu and Jo Ann Smith, through both in-person and online formats. Topics included the essentials of nonprofit governance, financial management and accountability, and grant writing. As part of the training, the participants were asked to compile supporting documentation for drafting a grant proposal and to draft a portrait for the Central Florida Foundation's Nonprofit Search, a database that connects potential donors with Central Florida nonprofits.
Participants received assistance with their assignments from SPA graduate students. Participants also benefitted from meeting one another, as it gave them an opportunity to identify potential partners and build relationships for future collaborations to better serve local communities.
The CPNM plans to host the capacity building seminar with OCCCC over the next three years.